We design and engineer oil skimmers and skimming systems to remove oil from the surface of water.
We are the leading manufacturer of oil skimmers and oil removal systems, specializing in recovering all types of floating waste oils, greases and fats from water surfaces. When removing fat, oil, grease (FOG) from coolant, process water or wastewater, companies around the world benefit from our skimmers and systems which feature our Free-Floating Collector Tube™
---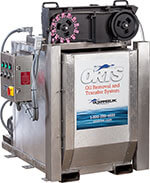 ORTS® Oil Removal and Transfer System
The ORTS® from Oil Skimmers, Inc. is a complete oil removal and transfer system, all on one skid. The system efficiently removes oil from the surface of water, stores the recovered oil, and transfers it to a remote location. The system is available in a wide variety of configurations, and is completely customizable to meet any application requirement.
The ORTS is applied in a variety of industries from rail yards to steel mills, positioned over ponds, pits, and sumps to allow the free-floating collector tube to continuously pick up oil as it easily snakes over and around any floating debris.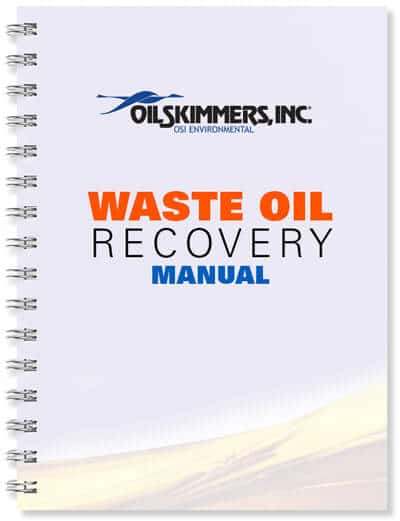 Waste Oil Recovery Manual
When it comes to removing oil from water for recovery, reuse or recycling, we have a solution for any application! Over the years, we've collected dozens of typical problems encountered in waste oil, tramp oil and sludge recovery, and now we've assembled them into one publication.
If there's oil on water, we have the solution. Request your copy of the Waste Oil Recovery Manual for more information!